What you're building Takes Endurances, because its designed to last a life time
When everything else is crumbling all around you, you maintain your position to keep building each brick by faith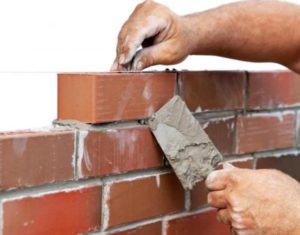 Matthew 7:24-27 – Therefore whosoever heareth these sayings of mine, and doeth them, I will liken him unto a wise man, which built his house upon a rock:
Often times when we begin to build in faith, working 🛠 towards something significant, we don't really understand the process or the impact it will have on our lives & others. Of ourse you have to count up the cost and plan the process as the scripture so profoundly relayes to us through the spirit of WISDOM. But sometimes we don't take into account how much of a sacrifice it is upon ourselves. If you desire to be successful at anything in life you're going to have to work, and very hard I might add. Your ability to 🏆achieve is predicated upon your willingness to press on through all the struggles to get you somewhere. Success is at your finger tips but the end results are of obtaining a victory relies on your efforts. Nobody will ever give you victory you have to want it bad enough. People will help you but you must put in some efforts yourself. Even begginnees have to start somewhere, just as a true committed builders have to built so you don't have ⌛️ time set down. You have to much work to do.
As I look out must the work ethic of society now and days I wonder, is there anybody willing to work anymore. Yes, we all love to reap the benefits and enjoy the fruits 🍎 of laboring but can we welcome the process. Every process is not easy so every victory can not be easily rewarded. It's all validated by our dedication of putting our hands to the plow. What we do from this day forward will determine what we will achieve on tomorrow. Just as the old saying goes "ROME WASNT BUILT IN A DAY!" So your great efforts can not stop 🛑 today you must keep pressing towards your goal. If your anticipating something Big to happen your expectations must be followed up by a lot of faith, effort and building physically as well as spiritually. If you desire something to be proud of in the end. Built your house upon a solid foundation not sand. You're designed to last throughout a life time as a grest Testimony! 
RLW Ministries: When building the house of God or any house for that matter, you must have the tools, equipment and the mindset to do so. In order to achieve such a goal you must maintain all efforts towards  gaining some successful results. You will be up against ⏰ deadlines, outside elements 💦 ❄️🌤 of all kind, and certainly the enemy is sure to get in your path. The most crucial part is to not give-into the pressure or the obstacles that get in your way. Adversity will come but VICTORY is only accomplished by those who don't succumb to terrors of defeat. You have to have a certain level of determination and endurance that far pass exceeds what you're up against the enemy. Difficulty will present it self, but so will triumphs if you hang in there and continue to build towards something significant. You're not expected to get everything right along the way. But you are required to keep building towards your goal to success by all means KEEP building! 
See building takes a lot out of you. Some of us are well capable and others not so much. Maybe it takes perseverance to finish well. But No matter what you're facing, GOD has alloted resources to bless you each step of the way if you believe. You're already Promised He will make provisions each and everyday, you just got to keep hammering, mudding every brick it's building a wall of FAITH suitable for the 👑 Kingdom of God. Every ounce of your strength builds a greater confidence. Your participation is necessary to accomplish this mission, your contribution is imperative to complete this assignment. So whatever you do, don't put down the hammer 🔨 don't let up off of driving each nail into constructing some awesome 👏 and magnificent in the eyes of God you can make a difference in His KINGDOM! Through it all, in all things, it will be established says God.🙏 RLW Ministries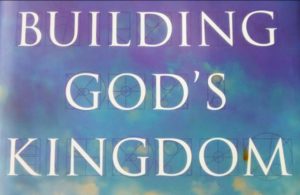 Matthew 16:18 – And I say also unto thee, That thou art Peter, and upon this rock I will build my church; and the gates of hell shall not prevail against it.
Every attempt to make our house present well, is good but the outcome of a well established house is not just in appearance it's in what's ⛓🔩 holding it together. Anyone can pretend that all things are well in front of a crowd but there's a private lifestyle that must show forth the likeness of God. If we build our home lives, marriages, family etc on a strong foundation it will last. But most often we don't always let God root an ground in the rock of His salvation, therefore when things come about our walls  began to crumble. See your house 🏡 🏠 may sway, with the winds of life but your faith in God to build something solid can not deviate from His plan. No matter who's against you, no matter what the enemy says to you, you just keep holding on and building a house that's designed to stand the test of times.
Know that what your building will be much greater than your right now. What you've been hoping for will soon happen if you become relentless to not put down any instrument or tools that will accomplish what God says you can do. I believe in you, so should you, look in that mirror each day and tell yourself Greater works shall you do than this. You may have come a long ways somehow but you ain't 👀 seen nothing yet? Your latter house will be greater than your former says GOD! You just keep striving, pressing and believing it shall happen because you're built on a strong foundation and your walls will not come down.
For every strong Kingdom, house, church or organization, it must be fortified with a strong foundation built on trust & unity
Luke 6:48 – He is like a man which built an house, and digged deep, and laid the foundation on a rock: and when the flood arose, the stream beat vehemently upon that house, and could not shake it: for it was founded upon a rock.