God will repurpose your pain for a viCtory testimonY
You have to speak LIFE even when your troubles try to bury you 
1 Peter 4:12-19 – Beloved, think it not strange concerning the fiery trial which is to try you, as though some strange thing happened unto you:
Sometimes you feel like you have nothing left. Your test has battled against longer than you can remember. Trying to muster up the strength to hold on one ☝️ more day but it's a struggle to do that. You say but if I give up now then what? Your evaluation of what's taking place in your life is not making much sense. It's not easy by any means but some how you keep pressing, reaching even though it seems unbearable to hold on. There's times I know you feel like your sinking, then there's other times we're it felt like you had already drowned. Life has a way of making you feel beat up, shaken up and tossed out like the trash 🗑 So what your experiencing is not unsual afflictions, they were designed to make you a 🎯 Target. Yes, there's a bullseye on our back. The enemy is gunning to take us down, but what we must realize our attacks from the adversary is lining us up for our Victory in JESUS.
Any man/woman who's never been in battle can not understand or appreciate becoming a conqueror. As the scriptures say "we are overcomers by the words of our testimony." The enemy may have tried to hold you down, but he could not bury your praise, he can not steal joy because God has already secured your Victorious ending. Just because you have some battle scars don't mean you are damage goods. Just because you had to get ugly in the fight, know that the fight was dirty before you even started. You have to keep 🤼‍♂️ scrapping, keep clawing if you have too just to win. What you have to go through has a experation date, " this too will pass" and no the enemy will not win. Your life is a living testimony, and your battle has a winning story. What God has and is doing for you will leave a leagacy of victory for others to believe.
RLW Ministries: Life is full of so many unexpected things we have to go through. Somedays we feel 😢 miserable, confused, all alone and misunderstood and abused. Other times our faith is strong 💪🏻 we're yet holding own, trusting God seems as natural and normal as waking each morning. But even in the ups & downs our hope for a brighter day can seem so far away too distant to keep hoping and believing. We wonder if our joy will ever be consistent? In all we go through we begin to question what is the reason for all my pain, God you said you would never leave me nor forsake me. What is this, why do I have to endure so many issues that seem to not let up or get any easier? Just when you thought you could handle anymore the Fire 🔥 gets even more hotter. But you what you didn't understand is, you were made for the struggle, your we're PURPOSED with a divine assignment; for all the pain you've gone through GOD has a greater PLAN. 
Your afflections are not a coincidence, your trials are not a unjustifiable set of circumstances. Everything you've endured was preparing you for something much Bigger, much more major than just you alone. You were put here to be a blessing for somebody else. The problems that weighed heavy upon you were not only a test but they were conditioning you for so much more than right now. Even though people didn't see all your pain, tears 😭 you didn't break under all the pressure that tried to bury you. In all of that your not finished your not done. God was setting you up for something that even the ENEMY will be dumbfounded at, your new name is ViCtory! The adversary thought he had won, but thanks 🙏 be to God you were just temporarily down, but don't count you out. Through all this there's a new JOY, a new testimony that God brought you out just to tell your story how you made it. Tell yourself, to tell the world 🌎 my pain has been Repurposed for a Victory! I have DISCOVERED that what I went through was not just for me, it was to help somebody else just like me. Know that God will never leave them, for He never left me. 🙏RLW Ministries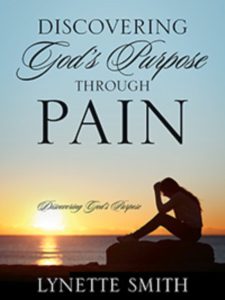 Romans 8:18 – For I reckon that the sufferings of this present time [are] not worthy [to be compared] with the glory which shall be revealed in us.
Just because you may be traveling alone on this road so isolated, so secluded doesn't mean God is not with you every step you take. Yes, the pain is estruciating and the test is heavily weighing on your🏋🏽‍♀️ shoulders you have to trust in God. No matter how people treat you and no matter how much the enemy lies to you your created be conqueror over all the adversity that's thrown at you. You may be battling many things, you may be experiencing major storms and attacks from every side, know that God is on your side and nothing will defeat you. Dark Clouds ☁️ may hang low, problems may seem to never leave you alone, but "it's not over till God says it's over."
At times situations and circumstances didn't seem favorable, trials and test may feel to heavy for one person to bear, but there's still hope that your here to face another day. When you can't go any further, when you knees are buckling under the pressure you just keep looking to JESUS the author and finisher 🥇of your faith. This road your on seem dark & lonely and your pain is to much to bear. You have been repositioned for a plan and your pain has been REPURPOSED for the glory of God!
Without the journey of heartache & pain you can never understand the road to being triumphant 
Jeremiah 29:11 – For I know the thoughts that I think toward you, saith the LORD, thoughts of peace, and not of evil, to give you an expected end.