FRUSTRATIONS ARE THE RESULT OF SOMETHING THAT'S PREPARING YOU, AND PUSHING YOU FOR A GREATER EXPERIENCE
May this season of preparation move you right into your blessing, as you're gaining progression in life know your advancements creates friction

Galatians 6:9 – And let us not be weary in well doing: for in due season we shall reap, if we faint not.
One of the hardest things we can do is not to worry, and not become too distracted by obstacles and challenges that we continuously face. Our daily task may seem a bit taxing, somehow our life is set up that way. The things we've gone through feels as if sometimes is just too much for any given day. So you try to find peace ☮️ in your day but turmoil finds you anyway; no matter where you tend to escape, it finds you even in your 💤 sleepy 😴 dreams. There appears to be an ole familiar force that wants to take away all your hopes and your aspirations of becoming more than you ever thought you would/could be. Where is all this coming from you say, can I just chalk it up to that ole devil; 👿 can I make him the blame? But does it really give me any constructive reasoning? I know it's the easy solution, he's truly the fault your being hindered and the reasoning behind all the friction that seems to follow you each day. But could there be another purpose could this be DIVINE REASONING instead, that's better suited for me along the way? Maybe God didn't let me stay too comfort where I am, so then I would seek Him for CHANGE!
In order for things to get better, you have to do something quite differently. As they say "to keep doing things the same way and expect a different result is insanity." You're now progressing, you're not waiting for someone to invite you or push you to "be all that you can be" as if your In the ARMY! It's nice you can now start to see things going somewhere other than where people thought you would be. So, Think different, you will believe differently. Act different, you will soon become different, a new and improved ME! Inspire Change, reach towards your own growth into something much more impressive than your yesterday's could have ever dreamed. Yes, you've been frustrated, sure you've endured adversity but it did not stop 🛑 you from becoming a better individual for who God intended you to be.
RLW Ministries: Life may be full of many unpleasant experiences and your day to day challenges can feel enormously overwhelming but sometimes you're moving into something or somewhere you're destined to be. I know it may not make any sense, and things may not be going as you've planned but if you had it all figured 🤦🏽‍♂️🤦🏻‍♀️ out, why would you have to pray as hard as you can, asking God to reveal His awesome plan to you in the process? Of course you wouldn't, so we don't inhabit all the answers, He doesn't assure us of that ability. But we do embody the experience of growth and potential that may result in some friction along the way to our destiny. It's designed to make you feel uneasy 😟 uncomfortable so that you continue to push ahead. Life is surely full of a lot of pains we have to endure. It's also a road setup with many 👏👏🙌🏼 joys we don't want to miss out on in return for all we had to go through to obtain some solace in the end…
How we often picture our life is not necessarily what our life is truly like, neither is it the outcome of what God has envisioned for our journey ahead. Somehow or another we keep pounding the pavement 👣 trying move forward despite all the headaches, anguish and daily torment, we say to ourselves there has truly got to be a DIVINE PURPOSE? Let's not miss the mark! Don't we know, no matter what yesterday looked like or today even turned out to be, tomorrow will surely come if you hold out and trust GOD all the way. He will certainly make a way. Don't give in or through in the towel just yet, look 👀 to the only one ☝️ and true God who has preordained an awesome 👏 plan. There's great GAIN for all your pain, there's a hope for a brighter future. Remember today is not the finish line tomorrow is coming and your headache 🤕 will soon go away. Your frustration may be evident but it is surely temporary! 🙏RLW Ministries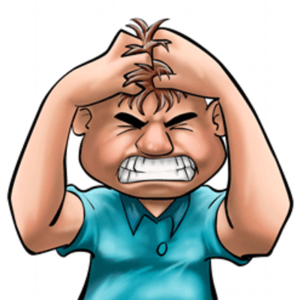 Philippians 4:7 – And the peace of God, which passeth all understanding, shall keep your hearts and minds through Christ Jesus.
The hardest things we go through in life are to most fulfilling and rewarding in the end. But it requires transition that's much needed for our development in the process that helps propel us to a high elevation of where we're headed. Sometimes you may have to crawl before you walk, stumble before you can run 🏃🏾‍♀️🏃🏾 but your progression is not limited by your surroundings it's overcame by your own actions. Our Potential is not measured by progressional limitations, it's in the power to refocus our vision for a much better situation. If you expect to get anywhere you can't stay where you are. If you believe change is inevitable don't hold onto the past embrace your future self.
Life is full choices we make, whether good or bad. But the the reassurance we have is that GOD has made it so that we can start over again, a fresh new beginning with new ideas 💡 a new approach to life and some true Positive thinking 🤔. If you want to blossom in the mist of your frustration you have to be willing to endure the transition that will result in a brand new experience you never knew you could be or develop into. There's more to your story than what is already written, you are a superior species destined for growth, maturity and prosperity. You may begin at ground level but you're predestined to elevate for a higher purpose. Turn your pain into progress, your worry into success. Trust GOD, He will always do the rest. 🙏

Romans 8:28 And we know that all things work together for good to those who love God, to those who are the called according to His purpose.
You are closer now to reaching your full potential, all because you dared to step out in faith on what seemed strange and impossible you now can embrace the experience of a new wonderful transition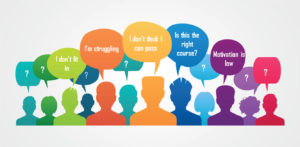 Jeremiah 29:11-13 – For I know the thoughts that I think toward you, saith the LORD, thoughts of peace, and not of evil, to give you an expected end.