RECALLING ALL THE THINGS YOU'VE FACED & ENDURED THIS YEAR 2018; IT'S A OPPORTUNITY TO SAY LORD, YOU'RE STILL FAITHFUL
Life can take you on an emotional roller-coaster even when you try your best, things still happen beyond your control, but don't let your faith in GOD fail you hang on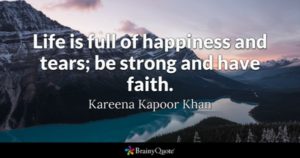 James 1:3 | KJV Knowing this, that the trying of your faith worketh patience.
Just because it's easy to give into doubt, fear, worry does that really offer anything beneficial to anyone but pity, shame and guilt? Well those emotions may be natural but everything that comes so natural may not be the most practicle solution to what your facing or going through. I would like to say I have always had it figured out, NOT! I'm just a man 💁🏽‍♂️ and sometimes things just don't make any sense to me? It's not that I'm not a faith believer, I most certainly am ONE! But there comes a time in ones life you just can get exhausted and feed-up about so many problems and challenges to overcome. The key 🔑 is to always look to GOD, He is your problem solver and constant help. Like the old church Mother's use to say; "fix it JESUS fix like you said you would!"
No matter how many times you are up against stuff, some stuff will always be around, you just have to know God ain't going nowhere either. So if problems tend to knag at you, you just put Faith to it, if they just want move release a prayer for it, and as the songwriter says: "So I put a praise on it!" When things try to get you down, don't you come down off your HIGH, don't you back down off your testimony/proclamation, things are looking up and God is right there by your side. He will strengthen 💪🏻 you, lift you up, and encourage you to move forward in all you going through just so He can bless you with more and increase the capacity of your faith to it's full potential. . As He stretches it, He's also building it, for something all together better working all for your good in the latter end.
RLW Ministries: Storms arise, test will try your faith but one constant hope that God always understands and it's Him that renews your HOPE! Even things don't look like they in your favor, He has a plan. Sometimes we have to endure some awful tough challenges we just don't have a clue 🤷🏽‍♀️what to do or who 🤷🏻‍♂️to turn too? But something on the inside 🗣reminds you this too will pass and God will answer you 🙏prayers in due season. TRUST ME, I know the circumstances are truly rough and load of worry and concern seems to be so tough to carry all by yourself but you are never alone. You try to figure it all out, but what we don't realize it's GOD who has worked it all out already for our good. No matter what has happen, don't loose FAITH,don't loose your belief in Him. Your trust in Him has triggered some 💥 power & FAVOR to work in your corner fighting all your battles,,causing you to still win in the end.
If you throw in the towel now, where will your victory be, can you produce a feverent Testimony? Somebody else needs to hear 👂🏼 it, somebody else needs your encouragement so don't be misguilded or misdirected from your purpose to a greater anointing for all you've endured you have overcome too much to not trust GOD now. Everything you've lost, you will regain and then some. All the things the enemy took from you, it will be restored greater unto you. As the say: it's just a slight set-back, that has set me up for another blessing when it's all said and done ✅ I'm better fir what I have went through. Believing in God takes courage, consistence, exudes confidence in Him that He will make things better than alright. When factor in all the complexities of life, FACTOR FAITH, it moves God, get's His attention, grabs His ear, and causes Him to 👂🏼listen, 👁 see you and then in return, He makes things happen for you. So when you don't know what to do, just pray & always trust God.🙏 RLW Miniseries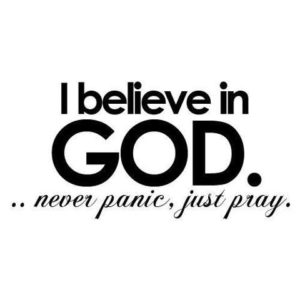 Romans 15:13 | NIV May the God of hope fill you with all joy and peace as you trust in him, so that you may overflow with hope by the power of the Holy Spirit.
One of the hardest things to do when you're going through is to have hope & trust that things are getting better. Trusting God makes total sense right, but does that eleviate your worry at the moment, one would like to think 🤔 so? Well don't kid yourself it all sounds good in theory but it takes some maturity and practice to completely believe things are working out despite what has happen to you. You see, it requires some effort, some willingness to look pass your circumstance and see victory on the other side test & trials. All we often see is another failure, another hard-ache, and problem we can't begin to conceive the solution too. One ☝️ may think 💭 where is the glory in all of this? Well it's in your Praise, Prayers & your Patience. Knowing that if God don't move today, tomorrow or even the next, He still can and He certainly will for those who put their total trust in Him.
Its not how many times or things you've gone through that matters, or the struggles/challenges you've had to face head on. It's what you've done in the face of adversity that led you to overcoming the overwhelming urge to give in and loose all hope. Ain't no GLORY in that, you didn't get this far just to look back with regret. Your prayers are being answered, your problems are being fixed, because God never intended you to stay down long, He just wanted to reinforce what He put in you would bring a GREAT RETURN, on His investment. He's put a fire 🔥 in you and confirmed His plan for you that your latter shall be greater in the end. So keep praying 🙏 hoping and believing the best is yet to come because God has renewed all your strength to endure it all just to receive all He said He would give; hope, peace, prosperity and a JOY that will never end. As we close out this year of 💥🎉2018 and embrace to promises of 2019; let's enter it with a praise sing 🎶 🎉HAPPY NEW YEAR 🎊🎆 and blessings all year. As we learn to build on our most Holy FAITH we can trust God to continue faithfully making a way.
Even when you feel defeated and don't know what to do, TRUST that God will give you a VICTORY, He will always see you through your BREAKTHROUGH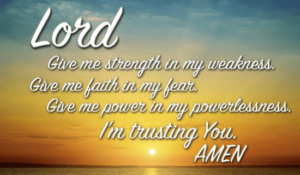 Jesus saith unto her, Said I not unto thee, that, if thou wouldest believe, thou shouldest see the glory of God?
🎊2019 Happy New Year everybody,🎊🎆 🎚blessings,&  favor all through the Year, 💥Jan-Dec. 🎉