Life is Not always what it appears to be even in the midst of a crisis
RLW MINSTRIES: As we acknowledge our Purpose for life and embrace it, we find out what we thought was detrimental prove to be much more than instrumental
Reflecting on this year crisis can seem quite scary at times and understandingly painful all because of the state of our nation and this entire world's sickness and death toll we're facing. All of us came into 2020 with such high hopes and dreams of this being our year of miracles, blessings, accomplishments and success like never before. It may appear to some to feel like defeat, and quite devastating and inescapable without any possibility of ☮️ peace. That's just it, we can't always escape our realities, it's a part of life. The bad and the good, the bitter and the sweet comes in all shapes, forms and fashion. We look at our media, whether it's TV news reports, radio shows, AP press release, or social media which is so influential, it's very hard to gather or witness any positive thinking or hopefulness anymore these days. I was even watching a streamed program last night which I really love, this TV show called "FOR LIFE" on the second season in which the African American 🇺🇸 man was released from prison after serving 10 years from being wrongfully accused of a crime he didn't comment. Prior to his release he served the prison by becoming an attorney while locked 🔒 up behind bars. THAT'S ASTOUNDING in it self ! Not to mention he got serval others falsely accursed inmates released by representing them, although it took years to accomplish getting himself out from under false trumped up charges. He bravely persevered and believed in his own innocence even though all odds were against him, he hung in there until his time came. Now he's a free man 👨🏽 practicing law today fighting injustice on the outside for others still now years later. And the beauty and reality of it all is that this is a TRUE story! So You see it's not what has happen to us that determines what we ultimately become, it's how we keep the FAITH 🙏🏽 hold on to God until our change happens. We all have the chance and opportunity to defeat misery, pain, and any turmoil that we're up against. Even in the midst of a National-or-World 🌎 pandemic we still have hope in JESUS CHRIST. Trouble doesn't last always, joy is still coming.
PSALMS 30:5 KJV
5 For his anger endureth but a moment; in his favour is life: weeping may endure for a night, but joy cometh in the morning.
Life Is What you make of it, not the state of the world at any given moment as we perceive it, Just Believe!
We often wrestle with the ideas of will there ever be true peace ✌🏽 amongst our nation's government and those in authority over our cities, towns and even local neighborhoods and communities. Somehow we all have lost our way, in someway or another. Seems as if our ethical and spiritual barometers are off, we can't gauge whether to go left or go right in any situation, is there any moral compass left in us anymore? Distinctly we should be able to recognize what's right and what's wrong in how we interact and treat each other. Because time is too short and too precious to not to appreciate life such as it is in any given day we are alive on earth. Tomorrow is not promised, this year has been truly devastating in many ways. So we must find the love ❤️ of God in our hearts, pray for each other and appreciate one another little bit more. We can easily be here today and gone tomorrow, better yet even gone before the sun ☀️ sets. That's how precious life is. So cherish every moment and time you get, even while wearing a face mask 😷 you're still breathing. And God is still GOOD!

James 4:14
Whereas ye know not what shall be on the morrow. For what is your life? It is even a vapour, that appeareth for a little time, and then vanisheth away.
It's important to always value Life above our current circumstances no matter how much money 💰 you what may have or not have in your hands.

You see it's not about getting money always, although we need it. It's not about Santa Claus 🎅🏼 🤶🏼 reindeers, with Christmas 🎄 trees and lights, even though that's all nice and lovely to see. But what are we putting our hope and investing ourselves in these days? Is it really CHRIST or is it the Christmas presences 🎄🎁 under the tree. Well as you know this year is about gone and it has been pretty tough and apparently overwhelmingly rough on us all. But don't get side tracked or misled by all the negativity all around us. Although we've had to make many concessions this year and sacrifices. JEUS still has paid the ultimate sacrifice by giving his life for us on Calvary. He was Born of a virgin girl, no place to lay his head. He became a man the only begotten Son of God. For in this we have all hope for a better life here on earth and over in glory one day. May God bless us all to reflect on all the good, perfect and true promises of His eternal love ❤️ from our Father in HEAVEN..🙏🏽 grace & peace for us all. Amen! MERRY CHRISTMAS 🎄🎁 and a Happy New Year 2021!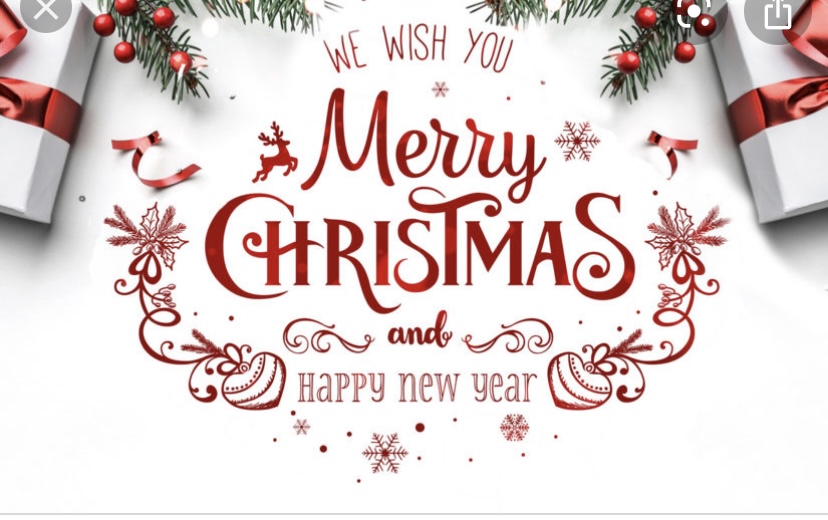 John 3:16King James Version
16 For God so loved the world, that he gave his only begotten Son, that whosoever believeth in him should not perish, but have everlasting life.