The UNPREPAREDNESS TO EVOLVE WITH TIME, CAN RESULT IN UNFAVORABLE CIRCUMSTANCES
CAN YOU HONESTLY SAY THAT OVER THE COURSE OF THIS LAST YEAR YOU CAN AGREE THAT YOU HAVE CHANGED FOR THE BETTER?
SO REGARDLESS OF WHAT LIFE HAS THROWN AT YOU, YOU'VE SURVIVED, MAINTAINED YOUR FAITH THROUGHOUT THE ENTIRE PROCESS, THUS YOU'VE SEEN YOURSELF GROW.

There's no question we're up against some monstrous times of trouble, sadness and tribulations. This past year has tried all of our patience, our comfort levels and inconvenienced us in ways we could've never imagined in anytime before. What has affect one has affected us all in one way or another. I think all can agree, that our lives have drastically CHANGED forever because of the state of circumstances we're all up against now. The mere wearing of mask 😷 every time we leave the house is a nuisances in itself. So much so, many Americans 🇺🇸 and possibly others in foreign countries 🇬🇧 🇹🇷 🇸🇳 who still refuses to wear face covering although it could potentially save them from getting sick 🤕 or even save their life period. In prior years such circumstances would not even factor in anyone's thought process or be of question if that would be the case for everyday living. Oh but how things have changed now! Just like everything else, time⏰ moves on and so does things happen that we as humans cannot control. So what do we do in the midst of a ever Changing WORLD 🌎? Do we curl up in a ball in a fetal position and stick our heads in the sand, thinking it all will fade away in enough time? Or do we willingly embrace the Inevitabilities that are continuously Changing our surroundings, at home 🏡 with our families, on the job 🛠 and even in the Church were all fears and worries we HOPE are none existent? Time is changing all things around us, are you changing with the time too as well.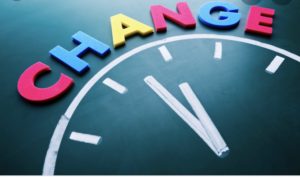 Psalm 30:5King James Version
5 For his anger endureth but a moment; in his favour is life: weeping may endure for a night, but joy cometh in the morning.
Well as you already know, we don't live in the ideal perfect environment ☀️, not even in the house of 😇 worship. 🙏🏽 Life is still real and change is always consistent. There's No escape plan, no plan B, not even for the wealthy and those who are from a prominent family pedigree. Our only HOPE is The LORD! How about that, we all have a equalizer, it's called LIFE, and we all need God in it all. So, I humbly say this; suck it up…Yes, I repeat stop pouting, gripping and Woe is me all the time, everyday. You have to pick yourself up ⬆️ at some point and start brand new believing your not going to be left behind. Your innate ability to thrive and survive won't let you be defeated.
RLW Ministries: Challenges present opportunities to overcome opposition that can seemly have the upper hand. But remember, it's moving water 💦 that never gets stagnant or become limited in how far it can travel on its journey to cross over, go under, go around, even pierce though, all just to make it to it's potential destination. So just because something or someone has altered your life, let it not hinder you from growing, achieving and obtaining your goals and ultimately gaining your victorious testimony! 👏🏽👏🏽👏🏽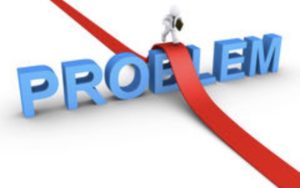 Romans 8:18-23King James Version
18 For I reckon that the sufferings of this present time are not worthy to be compared with the glory which shall be revealed in us.
So with all of these things in mind, how do we cope with such unfair situations that plague our minds, affect us emotionally 😥😩 and test us spiritually in ways we never thought of? You see if we never were tested or tried or confronted with anything a lot of us would never pray. 🙏🏽Thus we would never see growth, evolve and ultimately become who we are designed and purposed to be. There's a maturity level we all must meet and achieve not just chronologically but emotionally and spiritually most of all. As we're attacked by lives seen and unseen dangerous we learn who we are and how significant our one on one connection to our Creator GOD should be. For its in our test, trials and unfavorable conditions we begin to GROW, becoming more equipped, PREPARED and more willing to EMBRACE the CHANGES OF LIFE. Just as the 🎵 songwriter says, For In each life there some rain 🌧 must fall, but after the rain, new strength you gain, if you just Hold On, keep the faith through the storm, your breakthrough is on the way, CHANGE For THE BETTER, is coming!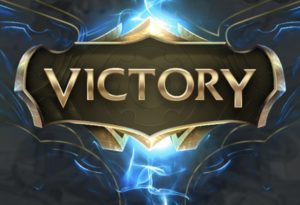 Galatians 6:9 New International Version
9 Let us not become weary in doing good, for at the proper time we will reap a harvest if we do not give up.