PERSEVERANCE WITH A SPIRIT OF TENACITY RESULTS IN A PERSON WHO'S FULLY COMMITTED TO WIN
WHEN YOU'RE FOCUSED ON A GOAL AND YOUR IN DETERMINATION MODE YOU WILL NEVER GIVE UP!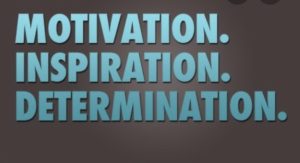 The predicaments of life ultimately do one ☝🏽 thing or another ✌🏽to you, they cause you to rise to the occasion or cause you to give into the many adversities. Often times to accomplish something in life you have to push pass the pain, endure the inconvenience and the struggles and challenges that come your way. Life is just that way, seems cruel at times but that can also be a motivation for you to press forward, bear the anguish of trials and test just to be able to say you made it through. Easier said than done, right, but it's not impossible. A lot of our on hang ups, hiccups and downfalls are all because we gave up way too soon. How crazy is that. You're not a quitter you're a fighter! 🥊 🥊
Just when you where on the brink of a major breakthrough you contemplated about bowing out and throwing in the towel. As you were Knocking your head against the wall, saying what do I do now…💁🏽‍♂️ I'm stuck, I'm at a lost for which way to go? There appeared to be Nobody to turn too or help you out of this mess you found yourself in. Perhaps you didn't realize that you are not alone, it just feels lonesome at times. But it's GOD's way of maturing you, and it's designed to be what builds your confidence and molds your true character into toughness. Psychology your mind want to work opposite of that way, solutions don't always appear evident or present. Don't mean they are not already there readily available at your exposure. You just have to dig deeper, find that inner strength to hang in there. But we have to do what seems really the hardest to do at times, it is to just don't QUIT trusting God there's a turnaround coming. So We have to STOP, 🛑 feeling so sorry for ourselves, and by throwing these pity parties 🎉 in which we're the only attendee to, that is not the solution my friend. If we invest more of our energy into pushing past our struggles of negative thoughts we become more apt to evoke a more positive outlook on our future. Today's inabilities don't cancel out tomorrow's ☀️ability to obtain what you want to achieve.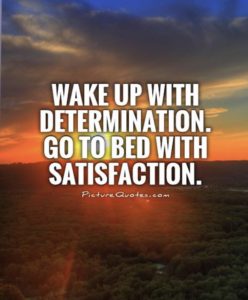 RLW Ministries: The true test of a man 👨🏻 👨🏽 and woman 👩🏽 👩🏻 is that he or she sees his or herself own victory, even when no ones else believes in him or her. No matter the current circumstances nothing can stop him or her if their determined enough to overcoming what seemed to be an insurmountable problem. It's how bad does one want to succeed is the question? Can't anyone put the brakes on you but you. You see, you have to take on this mindset, if there's a whole, I'll climb out of it, if there's forest 🌳 of trees in my way I'll cut it down just see my destiny. Your spirit of tenacious ability will ultimately get you to succeed on any given day, through whatever comes your way. You are determined to overcome it all. When everything else and others have failed you, STILL trust GOD. 🙏🏽 At the end of the day Let this be your daily pray and recipe to succeed. I trust you God that I will overcome all things.
Galations 6:9
5 Trust in the LORD with all thine heart; and lean not unto thine own understanding.
6 In all thy ways acknowledge him, and he shall direct thy paths.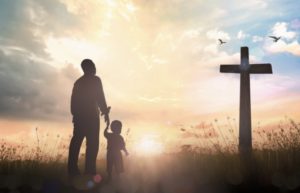 Food for thought: the only way to get out of a bad situation or any problem your facing, is to get up and do something about what you're going through or just be willing to face what you're up against. Your resources maybe limited at the moment and it may seem like you've been dealt a bad hand, but Jesus is your help. Nobody else is going to hold hand 👏🏽👏🏽 applaud you all the time. No one will take the time out to dry all your tears 😭 and be your everyday cheerleader. 📣 It's all on you, and with the help the LORD. You have the innate ability to overcome all adversity, beat all odds, climb 🧗‍♀️ out of ever valley to reach the mountain top and endure every storm. Your determination assures you of reaching your destination. Your willingness to keep going, and hold on by tightening your grip, and never letting go, even when life gets too rocky and too hard, will result in you overcoming anything that gets in your way. You are DETERMINED and you will not stop nor give in, because your impossible just became POSSIBLE all because you didn't lose hope to believe in God, for He is surely with you all the way. So..,,aren't you Glad, you didn't QUIT!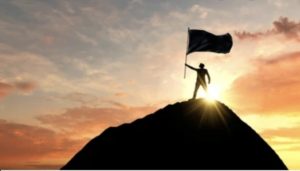 Isaiah 41:10
"Fear thou not; for I am with thee: be not dismayed; for I am thy God: I will strengthen thee; yea, I will help thee; yea, I will uphold thee with the right hand of my righteousness."
King James Version (KJV)