When you're DISENFRANCHISED or Disrepected by anyOne It can leave you feeling small, but don't loose your self-worth in the process
Everybody is somebody, regardless of their social status, intellectual abilities, family pedigree; mutual respect goes a long way

Romans 12:9 King James Version (KJV) "Dearly beloved, avenge not yourselves, but rather give place unto wrath: for it is written, Vengeance is mine; I will repay, saith the Lord."
Have you ever wonder why are people so MEAN, RUDE, DISRESPECTFUL for no reason? Well, I have and I still do! If you haven't been there you will at some point, it is not pleasant at all to come in contact with grouchy people. You may encounter people who are snappy, short in answer and even EXTRA, as the young folks say. It's funny how some go overboard in being unpleasant to people. What has happen to our society does anyone value being NICE, anymore? 🤗 Honestly I still think it's a wonderful thing to be kind to any individual I come in contact with each day. Of course everybody has a bad day, but not every day. The Bible says: "If a man wants friend you must show yourself friendly!" It goes without saying a smile, an acknowledgement of hello in passing and a real sense of human decency is upmost important. The old folks use to say, " you can kill a fly better with honey than with vinegar." Hence being nice, kind and not like a porky-pine is divine!
There's a reason snapping turtles 🐢 are not considered ideal pets. They are truly unpredictable, dangerous to handle and unwise to befriend. It's in the nature of this animal to strike at any given opportunity at its prey, but we as people are not animals we are much more intelligent than a reptile. 🦎  I heard someone say if you play with a snake you'll get bit. So as you encounter these unpredictable behaviors in others, nicely dismiss yourself as quickly as possible so that you don't succumb to their immoral life sucking miseries that come to sift the awesomeness out of your day. Don't let one bad situation or one bad person change or steal your joy away. 🤗
RLW ministries: Life can be quite 😩disturbing at times as you encounter various situations dealing with so many personalities that don't always equally mesh. Some are naturally cordial people and love interacting with anyone, others are stand-offish and don't care for much communication at all. They are self-centered, mean by nature and distastefully unpleasant. Then there are some who impose their bad, unpleasant demeanor on others for no apparent reason just to inflect harm. Unfortunately I have found myself at the receiving end of that time and time again but it comes at no surprise. We live in a wicked world. 🌍 BUT! Shouldn't everyone deserve a little respect regardless of who they are? As the late "AREATHA FRANKLIN, 🎤sings 🎼 R.E. S. P. E. C. T, find out what it means to me!" 
Anyone can be rude, disrespectful and honary towards people, but to show a special regard for others feelings is so crucial in showing brotherly love to your fellow neighbor. Society is already so uneasy now and saturated with enough pain, depression and misery so showing common curtesy goes a long way in anyone's life today. If others would consider how they wanted to be treated first then they would, 🛑 stop and think 🤔 about what they say and do in regard to dealing with others feelings. One thing that drives our civilized society is our overall good morals and values in interacting with each other. Instead of spreading grief and reeking havoc on others we should strive to be more sensitive about how others are treated and perceive us to be. Becoming more like the fruits 🍌 🍉  🍎 of the spirit tells us to be, meek, kind, gentle. As we adopt just these 3 qualities of CHRIST we adjust our nature and our behavior. Which leads us to LOVE ❤️ thus eliminating and erraticating all misery and unwarranted disrespect towards each other.🙏 RLW ministries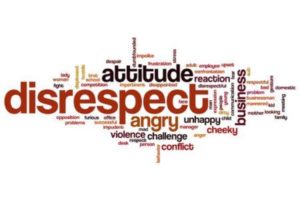 Roman 12:18 King James Version (KJV) "If it be possible, as much as lieth in you, live peaceably with all men."
I often try to make sure I do my best in producing good vibes throughout my day. I pride myself on being a peaceful pleasant individual. But I know there are some who don't value the same or may not have achieved that in their own life's. I'm not ⚖️ judging but it should be something we all ought to strive for daily. REMEMBER: you can't change people but you can only change your behavior for the better. Although good people get taken advantage of, it seems unfair and it certainly is, but just know God has not overlooked it or allowed it to get away. We should not get our focus off by engaging in retaliation, Vengeance is mine says God, He will repay and reward every wrong that's been inflected on us in any given day. If our hearts ♥️ are in the right place, and we thrive on treating others right and fairly than God will take care of the rest. We then become a better race of people the human race, and even more so a Christian race of people.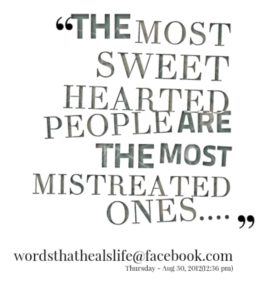 Luke 6:22 King James Version (KJV)
"Blessed are ye, when men shall hate you, and when they shall separate you from their company, and shall reproach you, and cast out your name as evil, for the Son of man's sake."