To have hope is to expect results, but to have faith is to produce The manifestation as the Evidence of Hope
Is your Joy in what you already see, or is it in what you can't yet see that will appear as a reality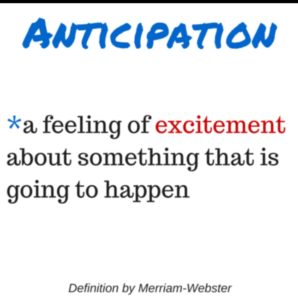 Micah 7:7
But as for me, I will watch expectantly for the LORD; I will wait for the God of my salvation My God will hear me.
Have you ever been expecting something good to happen and you just don't know what it is? I have many of times, that anxious feeling begins to over take me and I'm on the edge of my seat sort to speak. Just as kids 👫 on Christmas 🎄 morning. I just can't wait to open those gifts 🎁. Well it's nothibg wrong with having some personal expectations. We all should have hope for the future and things that bring us joy, it makes life worth living and puts a smile 😊 on our faces. When a man or women don't have anything to look forward to, they loose hope in all they see and do. There's no life in their day, they are just sort of existing. But the most profound hope is when we find "JESUS"  it changes everything. He is that blessedth hope that brightens our darkest day.
Sometimes we loose hope because we don't know who our true hope lie in. Although money 💰 💴 cars, and houses 🏡 are good they are all perishable and temporary. True hope starts with something or someone that's much greater than the physical things we possess. When you begin to put your hope in God your findings are glorious in all He has in store for you. He will give life and that more abundantly. All you can ever hope for or dream, God will turn your hopes and dreams  into a reality. So keep on expecting some good results from what you're hoping for, because your expectation in life go far beyond what you can ever imagine when God is the source of it all. Your life has more meaning everything and everyone around you are truly blessed.
RLW Ministries: Daily I find pleasure in dreaming Big, hoping for more and expecting something Greater. But my most profound joy is in inspiring others to believe in a greater reality for themselves and to reach for the designed purpose for which they were created. To love 💕 life is to know I have impacted someone else's for greater beyond where they are now. It's time to start believing in who you are destined to be and not just in the right now. It's so easy to trust your current situation as a truth, it's tangible I know. But what drives you to get up out of bed 🛏 each morning with purpose? Are you coveting your stuff or who gave it all to you? Without question you have a creator "GOD" who supplies all needs, but in order to please him you much have faith. It's what get's God to move upon your hopes & dreams. 🤔 So you must have some-thing you're expecting in life, it's what fuels our every step towards success.
A man without any dreams is self -defeating. Your cheating yourself out of true joy. The Bible says without a vision we perish. So my full intentions are to keep pushing with a passion, keep pressing with a purpose but always holding on with faith believing something much greater is headed my way. Although we are confronted with challenges don't mean we can't plan with a ☀️ brighter future in our sights to gain. Everyday rise up looking, hoping, believing and expecting something much better and different to take place in your life. You can't settle at right now. You have BIGGER things already Promise to happen for you. By all means hold on to that. This is my solemn vow to you, if you trust God for little, you can trust Him for much. I'm anticipating Greater so should you!  May the joy of The Lord bring all your dreams into a true reality for you. 🙏RLW Ministries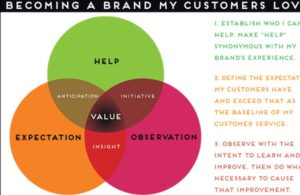 Hope deferred makes the heart sick, but a desire fulfilled is a tree of life.
When we find hope we begin to truly live out the life God intended for us all. There's nothing like when good things begin to happen for you. There's a overwhelming feeling of accomplishment and gratitude 🙏 that something is going right for you. We all deserve a little happiness some-time or another. If we keep looking up, what we are expecting will happen. Even when things aren't quite as good, HOPE won't let you doubt. ⏱Time may be running 🏃🏾‍♀️ 🏃🏾 short but know it has not run out. Tomorrow is on the way and as they say "hope springs the turnip."
Something good is coming your way, trust that, but you can not let go or give up on something better happening for you. Yesterday maybe was bad and today wasn't all that good either, but hope gives a futuristic truth to hold on too that ☀️tomorrow all things will get better. The sun will come out and shine upon your life. What you've been anticipating and waiting to see take place, know God has already hand delivered it to your doorstep, you don't have to wait. 🤝 Grab on to that hope He has something BIG instore 👏 for you and no-one can take your joy away because you invested your Hope in Jesus Christ. What you hoped for, you not only dreamt about but you can have now today.
If you keep imagining, keep pushing does it means your just dreaming or does that define your level of faith until it happens? My hope is what makes & drives me to succeed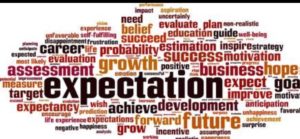 And let us not grow weary of doing good, for in due season we will reap, if we do not give up.