Life is all what you make of it,  so make sure every moment Of it count
Cherish each day, but feast on the opportunity to build lasting memories for yourself & with love ones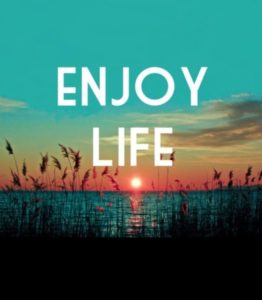 Psalms 16:11 – Thou wilt shew me the path of life: in thy presence [is] fulness of joy; at thy right hand [there are] pleasures for evermore.
Have you thought to yourself lately, I could use a good vacation or a quick getaway. My goodness we all could I suppose, but do we offer ourselves that enough? I know kids are in school 🏫 work just want let and bills keep on piling up. Lol…😂Huh! Yes, I know the drill very well myself. But the real question is, how we take care of  business and take care what they call "ME time, too?" Well it's something to ponder 🤔 on for minute. It's all about how much we value having FUN, allowing the joys of life to find our doorstep more. We can't keep coming up with excuses on why we are not taking care of ourself. Too often we all get caught up in the rat 🐀 race of life and find ourselves burnt out, depressed and just beat-up when we don't have too. Ask yourself, IS THIS ME…, have I allowed this to be?
Well it's not embarrassing to be stuck in a rut, of scratching & kicking to just get some sense of relief, but it is ridiculous to stay there when you may not have to. We all need an outlet somewhere, sometime, a carefree zone. Working hard and no play time is such a boring life. This BIG ole world 🌎 was put here for all God's children to enjoy, so why don't we? Travel more, getaway more! Go out out enjoy a night on the town more. It's necessary to regain your sanity! If you continue to allow life to pass you by without any fun, you will grow old to be a sour and bitter individual  that no-one wants to be around, not even you will be able to stand you. My cure to you is, take some risk, go on an 🚞 adventure, explore some 🚁excursion of some sorts, just to clear your thoughts. You will find that what you've been uptight about is not all that serious. By the way , it feels good to get way. 🚘✈️
RLW Ministries: Life is full of many joys if we just learn to enjoy them and cherish it to the fullest with the ones we love. ❤️ Nothing is more valuable than happiness, we can gain a lot of things but true enjoyment stars within. I pride myself on take stock in the things that mean he most to me. There's a old adage that quotes "home is where the ❤️heart  is" that is so true. If you can't enjoy your home 🏡 life than life is going to be most miserable 😩. Sometimes I just like being at home quiet time. Then there's time  I like to get in the car and just take a drive by myself or even more so with my spouse. The thing is finding what relaxes you and helps you enjoy life a little more. We often venture out us two to find new good restaurants like even today. Something about good food 🥘 that changes my attitude. It's amazing how a great dinner can turn your day from Mediocre into Awesome! 
So my point is, find what makes you happy 😃 and begin to set your day up for a fund memory. We all work everyday, whether it's home life with the kids or a job we wake up to each day, we find ourselves with the same routine. Don't be afraid to break the monotony. Everyone needs a little excitement every now and again, switch it up some. Huh! It want kill ya, trust me it might just do you some good. To many of us live our lives too up tight. Even as a Christian we should still have some good modest fun and celebrate 🎉🎊 ourselves. Go out regularly treat yourself, go on a date night if possible with your significant other, or guys night, girls shopping 🛍 day. Hook up with some 👬 friends. Learn how to enjoy LIFE, its just to short not too. After all you deserve it, life is not all about bills & responsibilities, no matter how pressing they may be. Live a little enjoy yourself ! As they say "all work & no play makes Johnny a dull boy!"  So from this day forward cherish what means the most enjoy your life and those you share it with each day. My wife & I try to as much as possible. You should too! 🙏RLW Ministries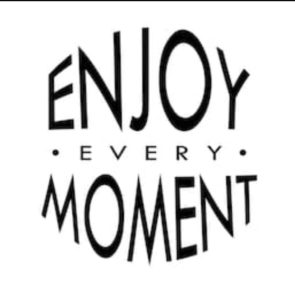 Ecclesiastes 9:9-10 – Live joyfully with the wife whom thou lovest all the days of the life of thy vanity, which he hath given thee under the sun, all the days of thy vanity: for that [is] thy portion in [this] life, and in thy labour which thou takest under the sun.
Have you ever came across somebody and you thought to yourself, what is wrong with them? I have, but I bet I wasn't the only one who thought that. Well this world 🌎 certainly can give you a prune face, or lemon 🍋 face if you allow it too. But in the same token as they say "turn your lemon into Lemonade 🍹your frown into a smile.  😊 All you have to do is just take a deep breath, things are not that bad, life is not as terrible as we tbink it is. You have so much to live for, and you have much more life live. So (live it up) as the young folks use to say. Find out what drives you and use it as a vehicle to get you to your happy place, it's out there go GET IT.
The reason so many people walk around up tight and angry 😤 so much, is they haven't found what brings them joy. Well I don't know about you, but I know where my joy lies, it's in the LORD and the fact that He has given me a life I can enjoy each & everyday. Now I'm still on my journey throughout this long path of life but I want take nothing from what it has brought me; Tons of fun, and a lot of good memories along the way. If you wake up tomorrow and the sun ☀️ is not physically shinning doesn't mean your day has to be doom & gloom. You can set the tone for yourself don't wait on others to make your day. You get what you can out of life with a attitude of Joy! I heard somebody say "what you put into something is what you get out of it."  So be advised your happiness is up to you, because God has already provided the opportunity to be so. 🙌🏼 Blessings to us all as we find a joyous life ahead.
If you can't enjoy your life with good 🥘food 👨‍👩‍👧‍👦 family & 👫 friends then you may need to restructure some things to do so
Ecclesiastes 2:24 – [There is] nothing better for a man, [than] that he should eat and drink, and [that] he should make his soul enjoy good in his labour. This also I saw, that it [was] from the hand of God.